Aidilfitri is here and that means a lot of corporate open house events to attend! Company parties and external events are fun, but you should never forget where you are. Importantly, you don't want to ruin your professional reputation by committing celebration faux pas.
Of course, you can enjoy the celebration with your fellow coworkers and clients. However, remind yourself to maintain your professionalism because you'll have to face these people on Monday or meetings. Your professional reputation is at stake and you represent the image of your company and team. So guard it with a clear mind. If your office is having a festive celebration, you should participate to mingle with the team unless if you are sick.
Dressing for success isn't limited to the workday. Of course, you probably won't wear something you'd wear to the office, but you do need to put considerable thought into your attire. When you attend the company party, avoid wearing anything that is too revealing or shows too much skin. You don't want your managers to think you lack discretion. And this is not a fashion show!
Consider where the party is being held before choosing your outfit. If you are celebrating at a restaurant, follow the establishment's dress code. Usually party invitations come along with a dress code or specific theme. If the party is at a private home, and you are still unsure, ask someone you trust for advice.
Enjoy the food at the party, but avoid looking like a big eater. Don't be greedy, overfill it, and never double-dip anything after taking a bite. Know which utensils to use and when to use your fingers. Regardless of how delicious the food is, don't ask for a 'tapau'. A more appropriate thing to do is request the recipe later and that might spark a conversation.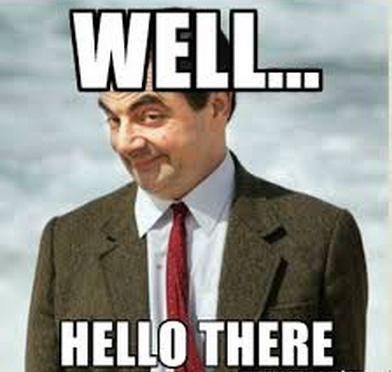 Speak to everyone at the party in a positive, friendly tone, but don't forget that this is not the place to say something negative that may get you into trouble later. If you find this difficult, make the rounds, greet everyone, and find an excuse to leave early. You should never say anything you wouldn't say at the office ie. gossip.
This is a good time to speak to executives you may not otherwise have a chance to talk to. Approach them with a smile, introduce yourself if they don't already know your name, and keep the conversation short. You want to be friendly, but you don't want to keep them from talking to others. Don't use this as an opportunity to complain about your job, your coworkers, or the company.
Mingle with people outside your department. This is an excellent opportunity to get to know someone you only communicate with via email. Always be a good listener. No one likes spending time with someone who hogs the conversation.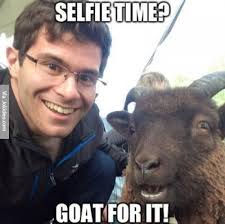 Before you start snapping candid shots of your coworkers having fun and laugh, make sure you have their permission. Avoid poses that can embarrass them later. It's fine to take selfies with your office pals as long as the other people agree. Never post anything on social media without asking everyone in the picture first. You should always respect people's privacy.
It is okay to relax and have fun. It's a party after all. But don't lose sight of the fact that you are still at work, even if the setting is different than the one you are in daily.
Your boss is watching. Your coworkers are too. Don't show a side of yourself that could be embarrassing or cause their opinion of you to change for the worse. For example, don't share too much personal information if you wouldn't want it to be known in a professional setting.
6. When It's Time to Leave
On the way out the door, don't forget to thank the host or hostess. Events and parties require quite a bit of planning and effort, and the organizer will appreciate your kind gesture. If the host is a supervisor, you'll stand out as someone who is gracious and has good manners.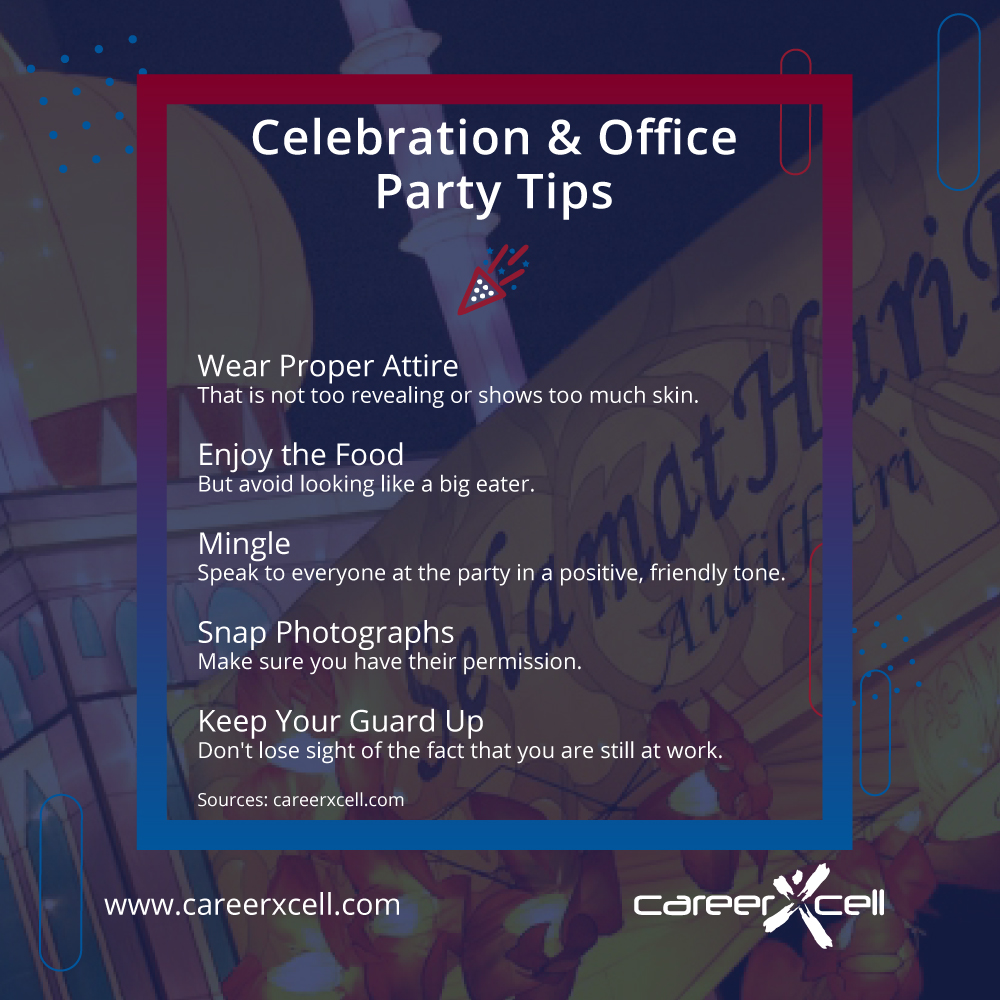 All in all, have a good time! Salam Aidilfitri from all of us at CareerXcell Group.