Throughout 2022, companies have been struggling to hire and retain women leaders within their ranks. Whilst most companies pledge diversity targets for their management and board, most companies fail in this agenda, due to acute shortage in women leaders. Largely due to the 'Great Breakup'— a term coined by McKinsey & Company where women leaders are demanding more from work, and are more likely to switch jobs to get their needs met.
According to the same research done by LeanIn.org and McKinsey & Company, there are two main drivers attributed to the 'Great Breakup'.
1. Failure at First Step Up
Typically, this occurs at the early career stage when junior executives transition into managerial positions. Research by McKinsey has shown that for every 100 men being promoted to management level, only 87 women are promoted. This makes it significantly harder for women to catch-up, ultimately leading to a generation where there are fewer women in senior leadership roles.
2. More women leaders are leaving their companies
Though employees are leaving their companies in droves, in line with the 'Great Resignation,' women leaders are doing so at a far more alarming rate. The latest survey show that there is a 10.5%  attrition score for women voluntarily resigning, whilst men report a 9% attrition score. To put this into perspective, for every woman who gets promoted to a directorial level, two women directors are opting to leave their companies.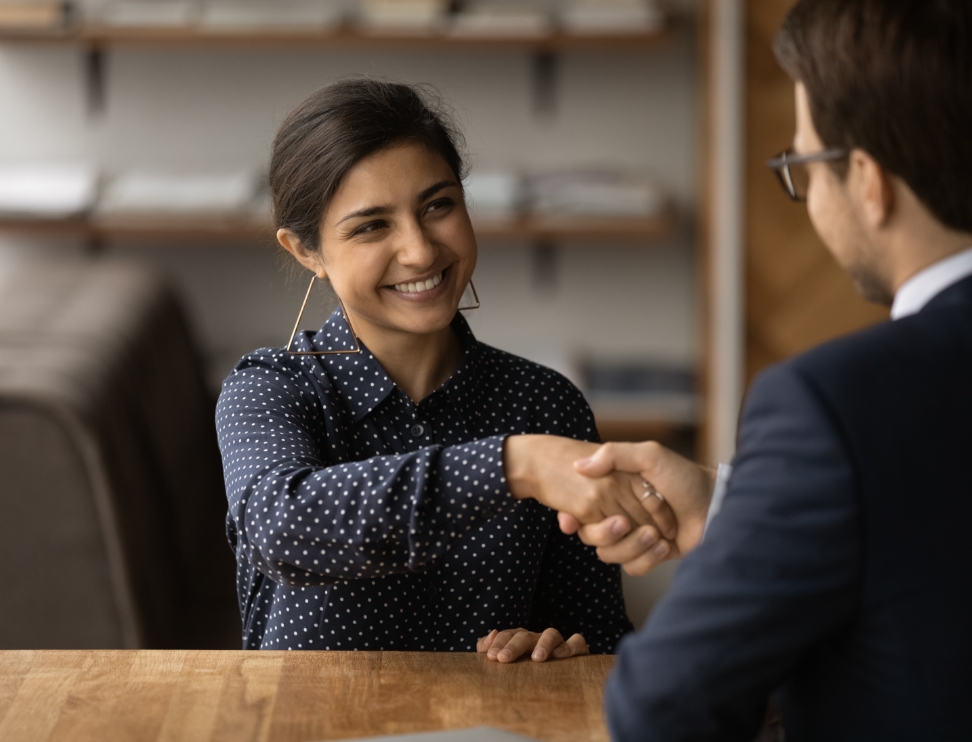 Why Is The 'Great Breakup' Happening Now?
Studies have also shown that women-folk in senior roles have affect in many other business areas. Companies with women leaders are less likely to have lawsuits or corporate crimes committed. An article by The Economist indicate that women are less corrupt, while a study of publicly-listed Canadian firms show that women on their boards are likely to disclose greenhouse emissions. Hence, why is the 'Great Breakup' happening today? 
1. Hurdles in career advancement
Women leaders appear to have equal desire and ambition to move up the career ladder as their male counterparts. However, studies have shown that women leaders tend to face tougher challenges in the forms of microaggression. Women are more likely to be judged, subjected to stereotyped and discriminated. These undermine their authority and signal potentially challenging advancements.
Compared to men at their level, women leaders are known to support employee well-being and foster Diversity, Equality, and Inclusivity (DEI). These leadership qualities have significantly reduce attrition and improve recruiting and retention. However, their contributions within these areas are rarely rewarded, leading to higher burnout rates within women leaders (43%) as compared to men (31%).
Studies have also shown that women tend to earn significantly less than men. In Europe along, the gender pay gap averages at 13%. A study about the wage gap in the States shows that women in the United States are paid 77 cents for every dollar paid to men.
3. Achieving work-life harmony
The pandemic has undoubtedly introduced a different work experience for many employees as companies were forced to implement remote working. Like many, women have learnt that they're able to achieve better work-life balance, improved mental health and still achieve desired work outcomes.
Hence, it is not surprising that women leaders are more likely to leave their jobs in seeking for companies that prioritises their employee's well-being and DEI. A case in point, would be that women are 1.8 times more likely to change their jobs to achieve this.
A Change In Hiring Strategies for Women Leaders
Companies with commitment towards board and management diversity need to ensure they can competitively attract women leaders to meet their targets. Whilst we are making strides towards good representation of women leaders, gender equality is still a far reach for many companies, especially those within Engineering, IT and Energy sectors. Without a drastic shift in hiring and retention strategies for women leaders, it will be very challenging for companies to meet their diversity agendas.
Dhiva, the youngest member of the leadership team, has 8 years of experience in Executive Recruitment, Corporate Governance and Consulting within Market Leading Multinational Companies (MNCs). He manages a team of expert consultants with specialized practice areas to assist clients in identifying niche and senior professionals across industries.

He is a member of the Association of Certified Chartered Accountants (ACCA) and has extensive experience working on complex projects related to Executive Recruitment, Organisational Strategy and Cultural Transformation. His clientele includes State & Federal Government, Government Linked Companies (GLC) and MNCs
Sources:
– Women in the Workplace 2022 (https://www.mckinsey.com/featured-insights/diversity-and-inclusion/women-in-the-workplace)
– The Business Case For Women in Leadership (www.forbes.com/site/tomaspremuzic/2022/03/02/the-business-case-for-wimen-in-leadership/?sh=44a1419cbbf
– Why women are less likely to be corrupt than men (https://www.economist.com/the-economist-explains/2022/02/18/why-women-are-less-likely-to-be-corrupt-than-men)
– Key Steps Women Can Take To Be Strong Leaders (https://www.economist.com/the-economist-explains/2022/02/18/why-women-are-less-likely-to-be-corrupt-than-men)
– Gender Pay Gap Statistics (https://ec.europa.eu/eurostat/statistics-explained/index.php?title=Gender_pay_gap_statistics)
– What's The Pay Gap In The States? (https://www.nationalpartnership.org/our-work/economic-justice/wage-gap/#:~:text=Overall%2C%20women%20in%20the%20United,widest%20for%20women%20of%20color)